Before: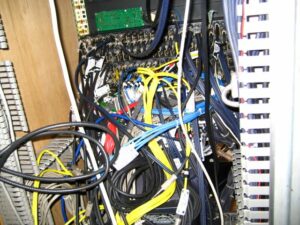 After: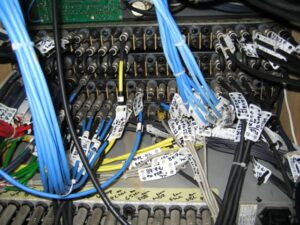 I think it looks a little better. Still messy, but at least understandable. Pretty much everything is plugged in now, and from preliminary tests, we appear to have somewhat better clarity in EVERYTHING, and some of the video signals are visibly higher signal-to-noise with much less interference.
We bought two new audio patch panels too, Behringer ones. Strangely, Behringer also seem to do unbalanced patch panels. Fortunately, the shop had both, and I noticed. What on earth would anyone want unbalanced patch panels for?!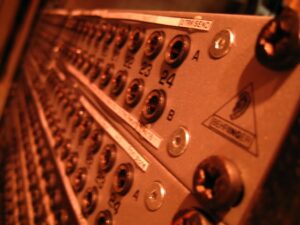 I also had to butcher the two panels which we were replacing to get enough parts to fix a third panel which was very glitchy. Here are some of the internals which are slightly broken.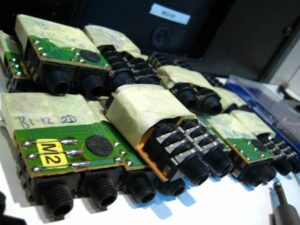 You can see a bit of corrosion on the top contact – even with jackplug cleaners and everything, the equipment is just plain old.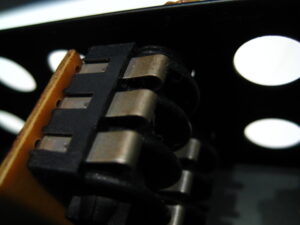 Today, hopefully, I can do the full system tests (need to borrow a oscilliscope and reference signal generators…), and then get the whole thing boxed up and leave it until the end of drydock. Then I can work on more fun projects. Videos, song composition, etc.
That's all for now, I'll post more shorter posts later, with more pictures.