Ever wonder what a stainless steel bolt looks like when it completely rusts into oblivion?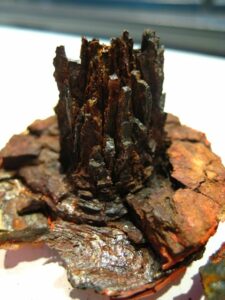 Well. Now you know. This fell off one of our lifeboats. Makes you feel very secure, right?
This is the latest addition to the AV room: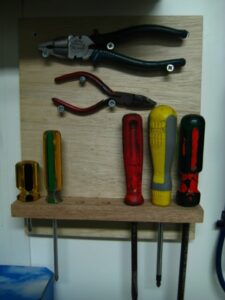 It's getting quite full, these days. Well, it has been for YEARS now. Any time we want to change anything, it gets quite major and complicated, trying to shuffle things around. Basically, I was fed up of having our stationary drawer jam because of too many tools inside it, so had the carpenters make us this. Makes me feel all reminiscent of the keyshop. *sigh* good old days.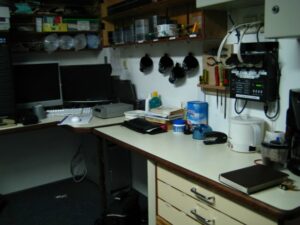 Here it is, in place. As you can tell, the room isn't all that tidy, still. Just SO MUCH STUFF! Other additions, the mug hooks on the wall, the per-day form hooks too, and also a removable wall-mount for the fan (which always used to just sit on the floor and get kicked…)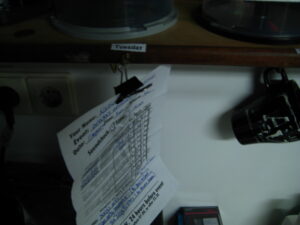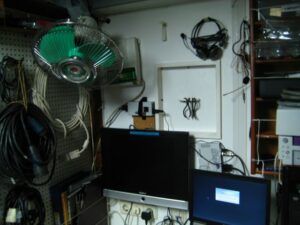 and lastly, we've FINALLY got the slot on the door for request forms!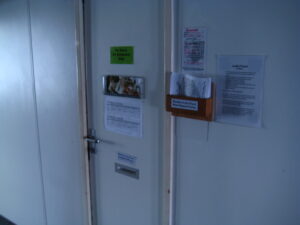 exciting! I'll post pictures of the opposite side of this amazing slot soon. It's small, subtle, elegantly engineered and discreet. You'll love it.