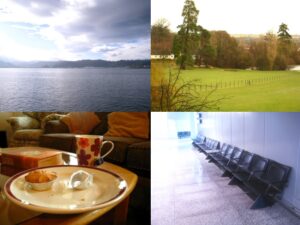 Hm.
I'm at the UK office now, staying at their guest accommodation.
It's very quiet, lovely here. I have the apartment all to myself, and can cook and eat whenever.
It's so quiet. I can hear sheep bleat occasionally.
Tomorrow or the day after I will head down to see family and friends all over the UK, and the fly back to Cyprus in about 10 days. I don't seem to be suffering jet-lag, which is good.