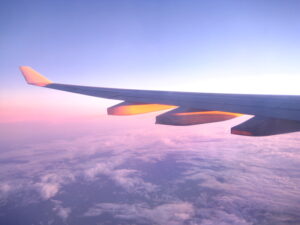 So. I'm in Kuala Lumpuaa, Malaysia.
Why?
Well, it's called "furlough", basically, I'm off home for 3 months, after being on the ship for 2 years. After 3 months, I should come back to the ship again. I probably will delay my return, and actually go to work with UK branch of our company doing an AV exchange programme with their much more pro AV people for 3 months ( its much cheaper to go from Cyprus than later from back in whereever the ship ends up being).
I just had to say goodbye to most of my really good friends, many of whom I wont see again, until Heaven, probably. In one way, I find it easier, because I really do just see it that way, that I will see them all again. On the other hand, some people I really will miss. I don't know how I feel about it all right now.
One HUGE amaizng thing (thankyou God!)is that I can fly to Frankfurt with probably my best friend on board, who is also just finished 2 years on board, but instead of going for furlough, is going to work on our company's other ship for a while (they need deck ratings). I'm kinda proud, He is apparently getting some leadership position in the deck dept, because of his qualifications. He was one of my students in doing his EDH (Efficient Deck Hand) Course last year. One of my students is gonna be a bosun or something like that! Wooo!!.. Another of my students is now Bosun on Doulos too.
Ma boys is agrowin' up, and dere Papa is proud as heck!
Kind of. They knew most of it already. But anyway.
Need to run. no battery.