My official and rather boring report of the A-team:
Our A-team was sent to Melacca to work with the Calvary (AOG) Church there.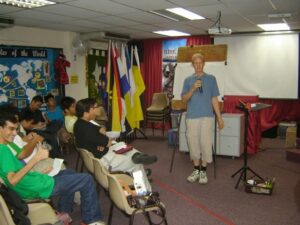 We were involved in teaching 2 drama and 2 dance workshops, running a mini i-night / cultural evening with the other Melacca A-team, a school visit, children's home visit, a programme about unity at a pastors' fellowship breakfast, a bunch of church services, 2 Sunday school meetings, practical chores in the church building, one epic adventure across the city in search of pizza, and lots of eating.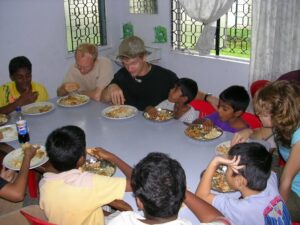 The church looked after us very well, providing a beautiful "condo" for us to stay in (with a swimming pool downstairs!), plenteous food, bottled water, transport, and schedule.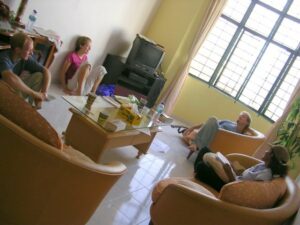 They briefed us well when we arrived, giving us times we would be picked up and dropped every day, information about each programme, and so on. We then followed the schedule almost exactly for the whole week (I believe this is a first in Doulos history.)
One of the main highlights of the week was the cultural evening on Wednesday. We joined with the other Melacca a-team to provide a whole range of cultural items including dances, drama, videos, songs (in 3 or 4 languages), and much more. The students from the dance and drama workshops were able to perform two dramas, which was amazing after the short time we could spend with them, and we hope and pray that they will be able to continue to work and use their many gifts in the future. All in all the cultural evening was a great success with many compliments and expressions of thanks afterwards.
We were able to spend quite a bit of time just talking with the people of the church at meals, before and after programmes, and at our condo after hours. One girl sent in the first application to join the ship while we were there! Another guy was very interested and spent a few hours one evening with us, asking questions and telling us about his life, with all of us sharing with him our own testimonies, and of how we were able to join the ship.